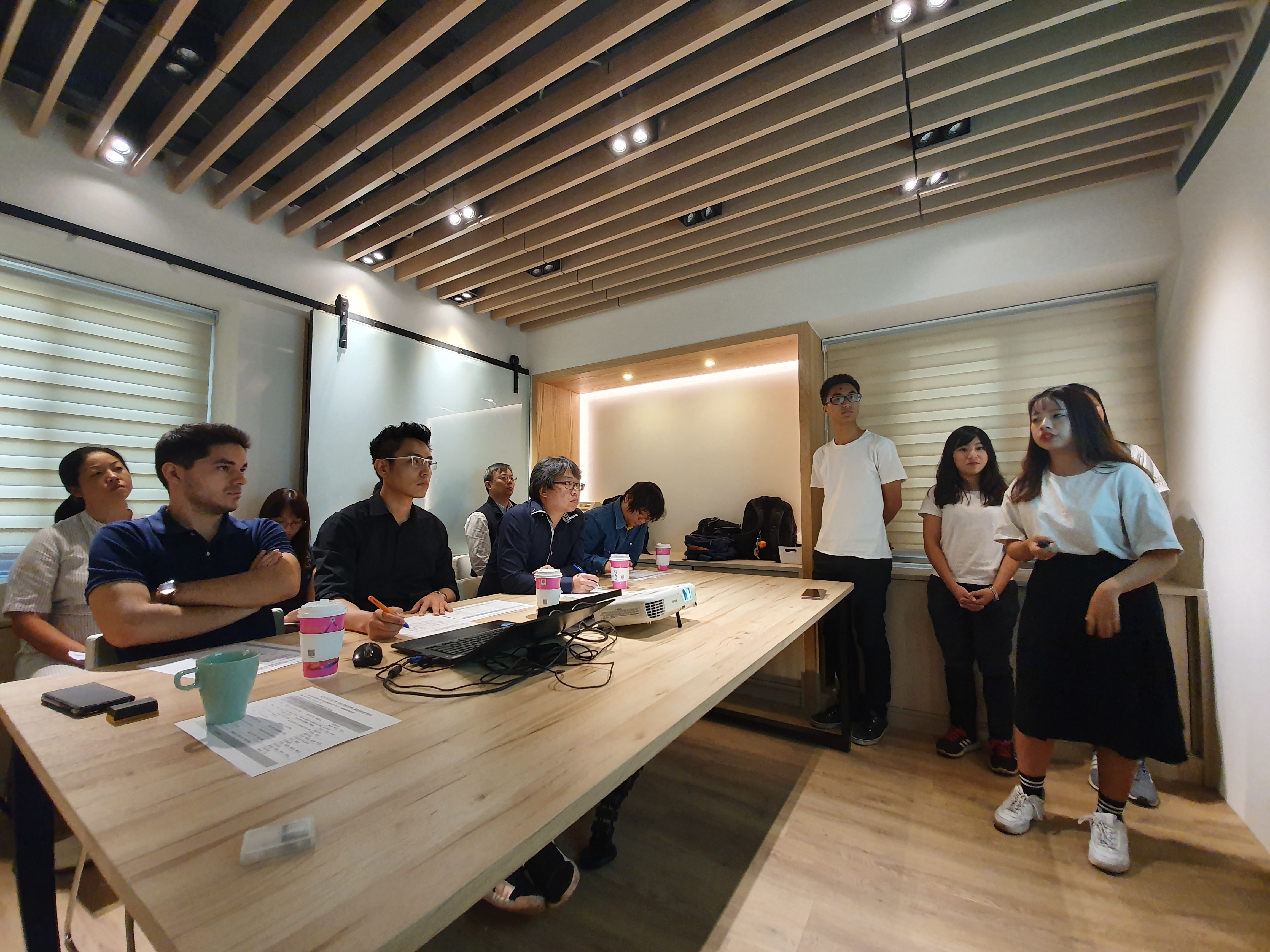 Yodex is an organization that started the designer venture challenge in 1981. This challenge has a strong emphasis on branding, professionalism and internationalism. Every year they showcase each students project in an exhibition. These exhibitions showcases product design, graphic design, package design], visual communication design, space and landscape design, fashion design digital media design, and craft design. Yodex has won the golden pin design award and YODEX academia industry cooperative project.
Trisco collaboration with Yodex in hopes that as an industry that have been running for 45 years can help pass on knowledge, wisdom and success to younger generations. This collaboration helps students obtain practical experience to in the process of designing a product of their choosing and working with world class engineers from ODM and OEM manufacturing.
During our Yodex event we had a 120 students, that applied for partnership. All of these students are extremely talented and after a painstaking high standard audit with our researched and development team we have chosen 6 groups.
We congratulate H care , Paragliding minder, Battle of the Cats, OLED emergency watch, Phototherapy clothes and Soft impression who have made it to our top finalists.
A little bit about the teams:
Hcare is a group that is doing Horse Care. They proposed that people pays a lot of attention to horses because horses are used in racing, and horse back riding, horse sports such as horseball, arena polo, jereed. These are all very popular sports to a very specific population that is interested. Thus by taking good care of the horse is a must. Horse hoofs usually have what is called a horse shoe that in order to help the horse run faster need to be nailed with nails to the nail of the horse. If the nail goes too deep it can cause pain for the horses so Hcare is to make a horse shoe that horses can wear instead of nailing, and adding additional features that monitor the heart of the horse.
Paragliding Minder is a group that is doing an AR VR gaming system where they hope that in the future be added on to goggles when doing paragliding. The AR / VR system is there in place to help students who are new to paragliding have a chance to experience what it is like to be up in the air alone. The instructor that instructs the Paraglider would be on ground teaching and giving guidance through glove vibration to help students know which hands to pull.
Battle of the cats is a Cat board game that is similar to Chess. Each chess piece is marked with different characters and abilities. The "Cat pieces" is moved through turns. Each turn is determined by rock paper scissors and a time clicker.
OLED Emergency watch is a group that is a group that realized that people in the emergency room needs to be categorized better. Taiwan is renounced for its efficiency in treating patients with extremely high quality care at very cheap insurance costs. But with the advancement in Technology and the booming emergence of AIOT this group wanted to better connect with patients though their emergency watch. Letting patients know that they are next in line to be treated. In addition integrating a GPS system to track patients and their movement in the hospital in case of a runaway or not getting to an appointment on time ensuring that hospital care is on point and maximize efficiency.
Phototherpy clothes is a group that wants to tackle Blue and White light used in baby incubators to ensure that each baby is healthy and well taken care of. They wanted to add a timer on these lights so that it would lighten the load of nurses and caretakers.
Soft impression is a group that wanted to make an app that goes well with a bed side device that when you wake up it would show you all the information you need for that day, also tracks sleep cycles.
Last Edited: jan 10 2020
Article written by
Steve Kao
Branding specialist