Improve performance and customize your training.
When riding a bicycle is an important part of your life, your profession, your mean of transportation or your recreational activity. How can you take this passion to the next level? The answer is Wattbike with its Bicycle Training System, developed in cooperation with Trisco. This training system helps you accurately track the rider's physical condition and display charts to help improve the pedaling efficiency. The data is collected in real-time thanks to embedded sensors in the body of the indoor bicycle and then displayed in a way that riders can understand and put into use.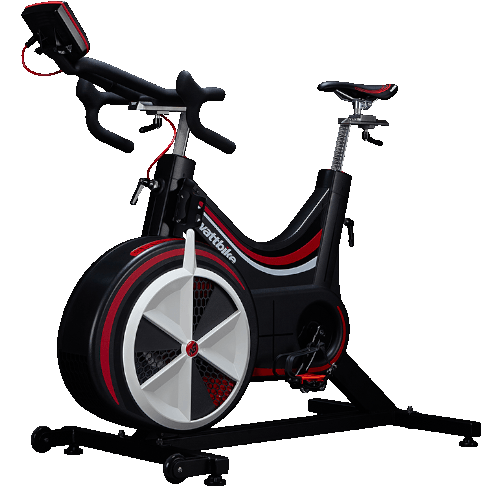 You think riding a bicycle like a pro is only about physical condition? Important as it is, technique is arguable what separates amateur riders from professionals. So which one are you? Most people will evaluate themselves a category above their actual one. So if you think you are a "good cyclist", think that again. This graph represents the strength input by each leg throughout pedaling. With Wattbike's Training System you can see it in real time. Understand when, where, and how much power you need to input. Have all this information accurately displayed to you as you ride.

Wattbike also integrates magnetic force and wind power technology to adjust different levels of resistance and simulate inclination levels. It has an SD memory card to store and manage your performance history. By tracking your heart rate and comparing it with previous training sessions data, you can identify irregularities in your body that might be due to external factors, such as lack of sleep, weather, diet, etc., this is why trainers all around the world enjoy using this system as part of their training regime.
Competition makes training a little more interesting. Many professional riders also use the training app "Zwift" to increase the fun and make challenges interactive. Zwift is actually merging the concept of online games with real-life sports and performance. After installing Zwift on a device such as a table, iPad, this training app can be connected to the Bicycle Training System via Bluetooth. Choose the track in the program where you would like to race, and then connect with users from all over the world and strive to beat others' records.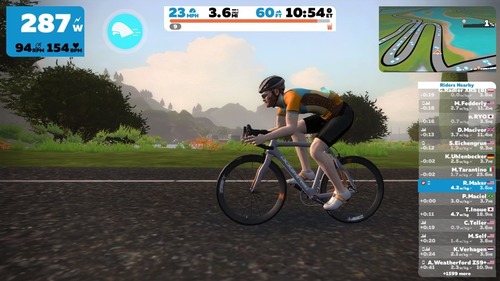 With the application of our strain gauges and sensor technology, Trisco's Bicycle Training System can detect the average pedal-effort input by the user for optimum speed and efficiency. Whether you are a sports instructor, an athlete, or a sports enthusiast, you can now improve your training experience, improve your performance, and even change your perception of sports training with the combination of sensors and IoT in sports training. If you like challenges and strive for improvement, this product is meant for you.
Develop your new line of sports technology in collaboration with Trisco. We will help you meet all your needs, upgrade your training equipment immediately and increase differentiate from other products in the market. Never settle for just being one more.